UNITED NATIONS — Two rivals for power in
South Sudan
are accused by the
United Nations
of not only drawing their people into one of the world's most gruesome wars, but also subjecting the country's women and girls to unspeakable horrors.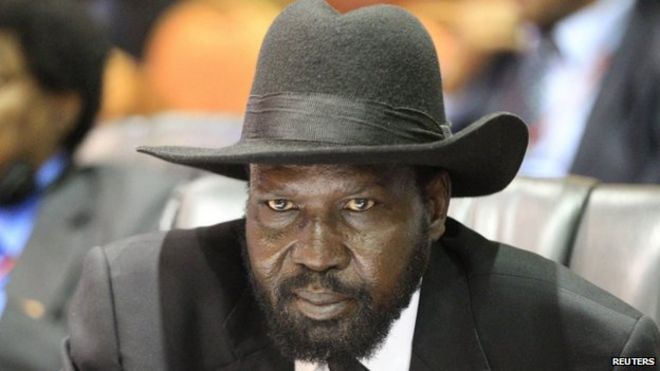 President Salva Kiir
His rival, Riek Machar
The rest of this atrocity can be read here--->>>
Peace Event Hosts Wives of South Sudan Leaders Tied to Rape
"The U.N.'s decision to spotlight these two women as peacemakers is out of step with the realities that their husbands' constituents face on a daily basis back in South Sudan," said Akshaya Kumar, the deputy United Nations director for Human Rights Watch, in an email on Friday. "By elevating the voices of the wives of two men — who the U.N.'s own human rights monitors have identified as orchestrating the abusive violence — events like this one weaken the broader movement to guarantee women a place at the peace negotiations table more globally."
They Brought Their Wives To Speak At This Event???
I believe until someone locks these monsters in a room and does to them, what they are allowing to be done to women and children....they will never grasp the reality of what they are condoning and perpetuating on their people.
Eye for an Eye...and NO, I don't think I am qualified to judge anyone...this is simply my opinion as a woman.
This utterly disgusts me.